A brief insight into John's life
John has run three practices. One at Fineshade Abbey in Northants., the second at Wollaston again in Northants., and the present one at Olney in Bucks. During that time he has helped many clients covering a vast range of problems.

Much of his earlier life had been spent in studying the fascinating art of Karate, where after a prolonged period in Japan, he returned to England to teach and form a National Karate Association. Today, he is regarded as one of the foremost authorities's on the subject in the world, and has written text books that have been published in most English speaking countries. He is ranked 8th Dan.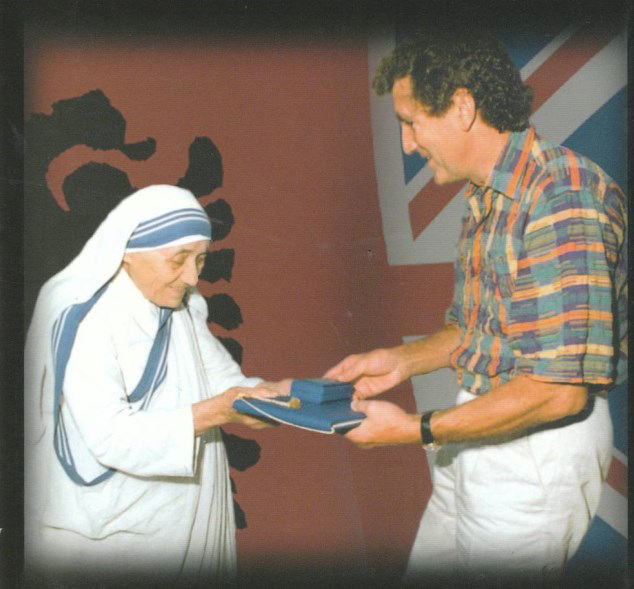 The past 18 years have been quite demanding from a totally different standpoint. In 1991, after watching a BBC documentary on the appalling conditions in Albania, John decided to help the countless orphaned children, many of whom were dying of malnutrition. In the following years, he spear-headed 86 missions bringing relief to thousands of people savaged by hunger, destitution and hopelessness.

In 1993 he began work on the British Children's Library Network with the first two Children's Libraries in Tirana and Durres. It brought a new concept to Albania, a country devastated by communism and its ruthless and uncaring dictator, Enver Hoxha. Each library brought education to the younger generation through books, computers and English classes and countless street children were the main recipients.

Albania's Prime Minister Dr Sali Berisha has asked John to become the Honorary Consul in Gt. Britain for Albania. He accepted with gratitude.



In 1999, John was awarded an MBE in the New Years Honours List for his work in Albania and Kosovo and later that year was 'ambushed' by Michael Aspel for a BBC 'This is Your Life' programme. John is very proud of his three children Tanya, Haydn and Mansel who have accompanied him on many missions to the Balkans and indeed he will be forever grateful to the hundreds of volunteers who supported him and the charity 'Task Force Albania', bringing hope and relief to the people of Europe's poorest country.